FIND OUT THE TRUTH ABOUT WHY YOU CAN'T LOSE WEIGHT!
Uncover what's really keeping you stuck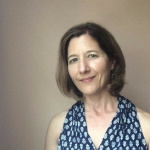 HELLO and WELCOME!
I'm Janine Gilarde, a Boston based Registered Nurse, Certified Health and Wellness Coach and Reiki practitioner and teacher. I offer holistic wellness services that are designed to help guide and support you on your path to health and healing. 
Are you struggling to live a healthy lifestyle with your busy schedule?
If you found my website, I'm guessing that:
You want to lose weight and feel better, but you just can't make sense of the conflicting messages in the media around diets and health.

You don't know where to start, so you stay stuck.

You feel overwhelmed and your stress levels are impacting your professional and personal life.

You're frustrated with calorie-restrictive diets and exercise regimes that haven't gotten you the results you'd hoped for.
If you are looking for practical lifestyle solutions so that you can finally lose weight, have more energy, less stress, and a more balanced lifestyle, then you've come to the right place!