Are you feeling stressed out, overwhelmed and out of shape?
Tired of struggling with your weight?
Finally had it with the constant on again – off again dieting?
When it comes to successfully losing weight and keeping it off, it's about more than just the food you eat. It requires an integrative approach to healthy living that addresses the "whole person." 
As a Registered Nurse, I take a unique approach to weight loss. I take into account the other aspects of your life that may be affecting your weight. This holistic approach helps you uncover what nourishes your whole being – your physical self, mental/psychological self and the mind-body connection - so you can finally stop struggling with your weight. It does NOT require dieting. (Really!)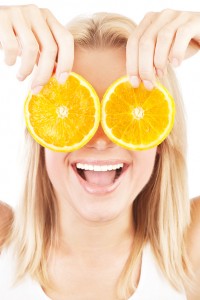 Let's face it, making healthy lifestyle changes isn't easy.
Does all of the conflicting information on the latest diet trends leave you feeling stressed and overwhelmed?
My mission is to help you take the guess work out of the process. Whether you need to lose weight for health reasons, for personal reasons…or whatever the reason is. I will guide you to find the ideal nutritional and lifestyle choices that best supports you.  I use an integrative approach, combining the best of traditional/conventional medicine and complementary/wellness practices so that you not only lose weight, but also experience better health and improved well-being.
My goal is to help you feel and look better. Period.
I'm committed to helping you so that you can finally start feeling and looking better. I will guide you with the right knowledge, tools, support and motivation - empowering you to transform your life.
Are you ready for a natural, permanent approach to weight loss?
I'd like to invite you to download my *free* eBook, which outlines my unique approach to permanent weight loss. I discovered this approach after struggling with my own weight and health issues; it is what has helped me to lose weight, keep it off, and regain my health by addressing ALL of the aspects of my life that were making me sick, stressing me out, and causing me to gain weight.
If you are ready to achieve your ideal weight today,  Contact Me to schedule your free "Ditch the Diet" Strategy Session. This 30 minute phone consultation is a time to discuss your unique issues and concerns. I guarantee that you will walk away  with at least one valuable insight (or what I like to call an "Aha!" moment)  about why you are struggling and how to get unstuck in the areas of food, exercise, stress and self-care.
The Diet AlteRNative

Register For Your FREE EBook

Like Us!