Many of my coaching clients tell me that when they supplement their weight loss efforts with Reiki treatments, that they are getting great results. So how is it that Reiki is helping clients manage their weight?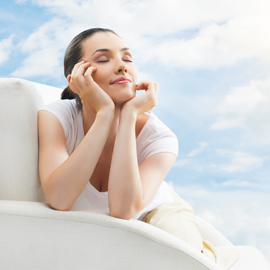 One of the reasons Reiki is so beneficial for weight loss is because Reiki treatments are balancing and deeply relaxing. If you have never experienced reiki, imagine if you will, that feeling right before you drift off to sleep. You are not quite "here," but you are still present. It is a blissful place to be.
On the other end of the spectrum is stress. When you are stressed, you tend to make unhealthy food choices and often overeat. Additionally, stress also causes our bodies to secrete excess cortisol, a hormone that is linked to belly fat. Studies have shown that if you tend to store your fat in your belly, as opposed to your hips, you have a higher risk of developing cardiac related diseases, like heart attacks and strokes.
When you are deeply relaxed, you cannot be stressed; you tend to make better food choices and you eventually see improvements, both mentally and physically.
If you would like to book your 60 minute relaxing Reiki session, please contact Janine at (617) 610-0734 or Janine@coach4healthyliving.com.