Stress Management Diet
Stress management can be a powerful tool for wellness, since too much stress can affect physical health. There are many strategies available to deal with stress, and one of them is all about what you eat.
Stress can lead you to make poor food choices. When you self-medicate with junk food, it can actually make you feel worse. Try including these  healthy foods in your diet – they can help offset stress.
Oranges

A German study in Psychopharmacology found that vitamin C helps reduce stress and return blood pressure and cortisol (a stress hormone) to normal levels after a stressful situation. Vitamin C is also well-known for boosting your immune system.
Complex Carbs
All carbs prompt the brain to make more serotonin; but it's best to eat complex carbs, which are digested more slowly. Good choices include whole-grain cereals, breads, and pastas, as well as slow cooking oatmeal. Complex carbs can also help you feel balanced by stabilizing blood sugar levels.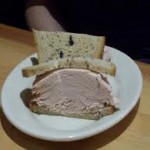 Turkey
Turkey contains an amino acid called L-tryptophan. This amino acid triggers the release of serotonin, which is a feel-good brain chemical. This is the reason why many people who eat turkey feel relaxed, or even tired, after eating it. L-Tryptophan has a documented calming effect.
Almonds
Almonds are packed with B and E vitamins, which help boost your immune system.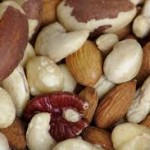 Nuts, including walnuts and pistachios, are good sources of healthy fats.
Spinach
A deficiency in magnesium can cause migraine headaches and a feeling of fatigue. Just one cup of spinach helps replenish magnesium, which is a natural muscle relaxant as well.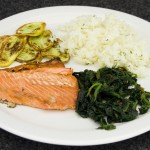 Salmon
A study from Diabetes & Metabolism found that omega-3 fatty acids, found in fish such as salmon, keep the stress hormones cortisol and adrenaline from peaking.
Avocados
The monounsaturated fats and potassium in avocados help lower blood pressure. The National Heart, Lung, and Blood Institute says that one of the best ways to lower blood pressure is to consume enough potassium (avocados have more than bananas!).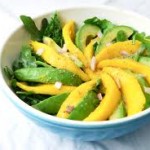 More stress-busting tips:
– Exercise
– Eat small meals throughout the day, which will keep your blood sugar stable (when blood sugar is low, mental, physical, and emotional energy decreases, and stress increases).
– Try meditation, yoga, or Reiki