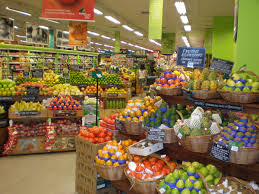 Are you interested in changing your way of eating, and moving from a diet focused on what food lacks to one that focuses on whole food? Then "clean eating" may be the way to go.
The approach that has helped me lose weight is similar- Basically, I am eating whole, unrefined, unprocessed foods- which is in line with the clean eating approach. Clean eating is NOT a diet, it is a lifestyle choice.
With clean eating, you are eating whole foods — like lean protein, complex carbs, heart healthy fats, and fruits and vegetables.
A clean diet and regular exercise will turn your sluggish metabolism into a fat-burning machine; however, the benefits of a clean food approach go beyond weight loss. You'll notice that you'll feel better and have more energy – all without dieting or grueling workouts.
I follow a less restrictive approach by incorporating a 90/10 rule, which means I stick to clean foods 90% of the time instead of 100%. This rule is important because we all need to include some cheat days and cheat meals in our diet to allow us to indulge and to keep us on track.
Although I discourage eating refined carbohydrates such as sugar, candy and cakes, the 1o percent rule allows for foods that aren't exactly healthful, which I think is a realistic approach to weight loss and weight management.
Here are the principle of clean eating:
Eat six small meals a day
Eat breakfast every day, within an hour of getting up
Eat lean protein and complex carbohydrates at every meal
Have two or three servings of healthy fats every day
Get fiber, vitamins, nutrients, and enzymes from fresh fruits and vegetables
Monitor your portions
Drink at least 8 cups of water every day
The foods to avoid:
Processed foods, especially white flour and sugar
Artificial sweeteners
Sugary beverages, such as soda and juice
Foods with chemical additives like food dyes and sodium nitrite
Foods with preservatives
Artificial foods, such as processed cheese slices
Saturated fats and trans fats
High calorie foods with no nutritional value (junk food)
Changing your lifestyle can be challenging, but don't get overwhelmed. Take small steps as you transition to a whole foods lifestyle. Soon enough your clothes will be looser and you'll feel and look better!
If you would like more information about Coaching for Healthy Living and The Diet AlteRNative, please go to my website www.Coach4HealthyLiving.com.